---
Come to breakfast at Tohono Chul Park, Thursday, October 30
Visit Tucson's Brent DeRaad speaks at Tohono Chul, 7:15 a.m.
  Breakfast at Tohono Chul is a unique experience. Admission is $20 for members. To rsvp, call 297-2191, e-mail alex@orovalleychamber.com, or click here to buy your tickets.
Tohono Chul is located at 7366 North Paseo Del Norte, 85704.
---
November 2014
Nov
6
Thu
Mixer at ICS

@ Interfaith Community Services
Nov 6 @ 5:00 pm – 7:00 pm
Please join us for a fall mixer at Chamber member Interfaith Community Services.We'll mix at and tour their facility on West Ina Road. ICS's mission is to help Pima County seniors, individuals with disabilities and people in financial crisis achieve stable and independent lives through programs and services supported by staff, diverse faith communities and the community at large. Do join us to learn about this wonderful organization while you mix and mingle!
Nov
13
Thu
November Networking Breakfast

@ Oro Valley Country Club
Nov 13 @ 7:15 am – 8:45 am
November Networking Breakfast
Thursday, November 13
7:15 – 8:45 a.m.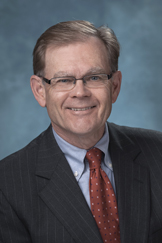 Enjoy breakfast, networking and a presentation by Thom K. Cope, partner at Mesch Clark and Rothschild law firm.
Thom is the author of "How Not to Be a Stupid Manager," which centers on techniques for company managers, leaders and human resource professionals to avoid employee discrimination issues whenever possible.
The entire book is written in non-legalese and is a valuable tool for managers, supervisors and human resource professionals. With over 41 years experience in employment law, Cope gives examples from his practice of managers doing stupid things, leading to legal issues.
Nov
19
Wed
Festival of Trees

@ Scottish Rite Cathedral
Make-A-Wish® Arizona, GAP Ministries and Ronald McDonald House Charities® are collaborating to create a magical holiday event that raises funds for the needs of Tucson children who are in serious situations. Festival of Trees starts on Wednesday, November 19, and ends on Saturday, November 22, and includes a Festival Sneak Peak, Festival Mingle and Auction evening event, Family Friday and Saturday with Santa for the kids.
Regina Byrne serves as Chairperson for the Festival of Trees event while Greg Byrne serves as Honorary Chair. Please join them along with the rest of the Festival committee as they start a wonderful new holiday tradition in Tucson. With the sparkle from the beautifully decorated trees, the twinkle of the lights and the smell of gingerbread, we hope to get Tucson in the holiday spirit. All proceeds from the Festival of Trees will go directly to helping children in our community.
Four days of holiday festivities at the Scottish Rite Cathedral downtown, 160 S. Scott, with the first two days being adult-only and the following days geared for family fun! Wednesday, 11/19 from 5-8pm is the Sneak Peak invitation only with food from the Tucson Originals; Thursday 11/20 is the big Festival Mingle and Auction from 5:30-9pm with tickets at $60 each or 2/$100; Friday 11/21 is Festival Family Friday from 10am-8pm and includes performances and entertainment as well as children's crafts – families can attend for $15; Saturday 11/22 in the morning 10am-noon is Saturday with Santa and $15/ticket for a special holiday event. The remainder of the day, noon-6pm is open to the public for just a small donation.
This is a first time collaboration between three powerhouse charities benefiting local children. It will become the premier Tucson holiday event going forward as more children's charities are added to the list. Trees, wreaths and gingerbread houses will be available to purchase. More details are available at: www.festivaloftreestucson.com